Shining a Light on #LoveAbovetheLabel
Stories of Inspiring Changemakers
#LoveAbovetheLabel is a our company's hashtag and movement that encourages people to focus on and appreciate a person's character, qualities, and inner values rather than judging them based on external labels or stereotypes. It promotes the idea of looking beyond someone's appearance, background, or other superficial aspects to recognize and celebrate their true worth and humanity. This #tag was inspired by this story of #changemakers.
🌟 Be an Inspiration!🌟
Are you or someone you know a shining light in the community, spreading #LoveAbovetheLabel? We want to hear your stories of inspiration with the tags #overcomer
✨ How to Nominate: ✨
Send us a photo or a short clip explaining why this individual deserves the #changemakers and #LoveAbovetheLabel tags. Don't forget to obtain permission if you're submitting photos or videos of others.
Join us in our newsletter blog -
#changemakers, #overcomers - and be part of something big!
For nominations and inquiries, message us today! 👉👉 💬 using the messenger on the bottom👇👉right of your screen.
🆓 #shinethelight
Submissions are FREE for our newsletter highlight blog.
Explore more 👇 and our blog
Together, we can make a difference and support our upcoming contest event while enjoying these perks.
Stories of People Making a Difference
#LoveAbovetheLabel #ChangeMakers
"From Doubt to Triumph: Keisha Short's #R.I.S.E. and #LoveAbovetheLabel Journey"
In the tapestry of 2019, Keisha Short found herself at the center of the spotlight, courtesy of an invitation to a Poetry Slam – an uncharted territory for her. Uncertain about the demands of the experience, Keisha acknowledged the necessity for a live stage performance. Wrestling with an enduring fear of inadequacy, hesitation lingered. Yet, on October 18, 2019, in the heart of New York, Keisha embraced the #R.I.S.E., metamorphosing into a #ChangeMaker and #Overcomer. Stepping into the limelight, she unfurled "That Kinda Love," securing a standing ovation. This marked not only a triumph over fears but also a celebration of love prevailing above the label of stage fright, epitomizing #LoveAbovetheLabel. The acronym R.I.S.E. embodies Rising Into Self-Empowerment, encapsulating Keisha's transformative journey from doubt to triumph on that unforgettable night.
"Sculpting Elegance: Aja Pearl's Petite Odyssey and Empowering Visions"
THE NARRATIVE: Hailing from Spanish Harlem in the heart of New York City, Aja Pearl, gifted with creativity, discovered her passion for fashion at the age of eleven while immersed in the MTV sitcom "House of Style." Though faced with initial challenges, she embraced innovation, crafting bracelets from wire, cloth flower petals, and colorful remnants of old hair ties. Aja's unique jewelry sparked admiration for its innovation, yet some struggled to grasp the depth of her creativity. Years of studying fashion through television and magazines paved the way for Aja to develop a distinctive style inspired by the Sultry Sound of Soul Music and the Majestic Melody of Bhangra.
THE MISSION: Aja Pearl, a petite woman herself, intimately understood the challenges faced by petite individuals in the fashion world. Driven to empower petite women, she envisioned creating a distinct label and voice for them. Her aim is to showcase that petite women embody sophistication, confidence, fun, and sultriness.
THE SIGNIFICANCE: The brand "Carlin and Devika" derives its name from a meaningful reflection of the designer's petiteness. "Carlin," Celtic for "little champion," symbolizes the triumph of petite women overcoming obstacles in the fashion world. Meanwhile, "Devika," Sanskrit for "little goddess," signifies the beauty, intelligence, and limitless capabilities of petite women.
EMBODYING MEANING: Aja Pearl's creations encapsulate the essence of #LoveAbovetheLabel, emphasizing love and acceptance beyond societal norms. As a #changemaker, she strives to revolutionize perceptions of petite fashion, fostering inclusivity. With the spirit of #R.I.S.E. (Resilience, Innovation, Style, Empowerment), Aja Pearl envisions her designs as a testament to the strength of every petite woman—a celebration of being an #overcomer in a world that often overlooks their stature.
"Soul's Symphony: Juanita Rodgers, A #LoveAboveTheLabel #Changemaker"
Juanita Rodgers, a resilient writer, channels her creativity from her roots in Jackson, Mississippi, embracing the spirit of #loveabovethelabel. Inspired by her mother's influence and fueled by the #overcomer within her, Juanita's poetic journey began with nursery rhymes. Despite a challenging upbringing in foster care, she fearlessly delves into profound and at times shadowy themes in her work.
In 2008, she embarked on a novel narrating her mother's story. However, the weight of her mother's passing in 2015 pressed upon her, intensifying the drive to realize her dream of publication. Undeterred by ongoing challenges, Juanita's brilliance illuminated when she secured 1st place in the KVI Network Creations Poetry Contest, embodying the essence of a #changemaker.
Her commitment to poetry serves as a testament to her strength, and she continues to #R.I.S.E. above adversity. Juanita dedicates herself to transforming her pain into a compelling testimony, aspiring to inspire and uplift others through her craft.
"Beyond the Labels: The Poetic Odyssey of Jacaima Cooper, a #ChangeMaker in Pursuit of #LoveAbovetheLabel"
In her diverse roles, Jacaima (Kiyma) Cooper, aka PoeticPrettywings, emerges as a #ChangeMaker and #Overcomer, promoting #LoveAbovetheLabel. As a mother, grandmother, nurse, model, and entrepreneur, she proudly leads MzPrettywings Elegant and Unique Wear and MzCurvaceous Prettywings Modeling.
Jacaima's journey embodies the philosophy of #R.I.S.E.—Resilience, Inspiration, Strength, and Empowerment. Through her commitment to spreading awareness about mental health in her motivational poetry, she emphasizes the importance of choosing #LoveAbovetheLabel.
Hailing from Kalamazoo, Michigan, Jacaima discovered her passion for writing at 13. As a #R.I.S.E. advocate, she shares her inspirational poetry across social media platforms, including Facebook, Instagram, Twitter, and Deep Underground Poetry, aiming to inspire others to find life beyond the storm.
With a vision of impacting lives, Jacaima aspires to see her words in published poetry books, leaving an enduring legacy of #ChangeMaker #Overcomer #R.I.S.E. and, most importantly, #LoveAbovetheLabel.
"Chyrel J. Jackson: A Literary Visionary, Overcomer, and Changemaker"
Chyrel J. Jackson is a Literary visionary and #1 Ranked Best Selling Amazon Author. Reared and raised in the South Suburbs outside Chicago.
In the Summer of 2022, Chyrel took on the role of an #overcomer and #changemaker as she contributed her writing talents to the #1 Best Seller ranked Anthology, "Not Just Anybody Can Be Dad." This remarkable achievement reflects her commitment to #LoveAbovetheLabel.
Chyrel's literary journey is enriched by her earlier works, "Mirrored Images" and "Different Sides of the Same Coin," both of which embody her dedication to transcending labels and boundaries.
Her written creations have left their mark in numerous published poetry Anthologies and Literary Journals, showcasing her ability to touch hearts and inspire minds.
Chyrel's mission is clear – she's dedicated to creating written legacies one book at a time. To learn more about her and her work, visit Sistersrocnrhyme.com. #R.I.S.E. #LoveAbovetheLabel #overcomer #changemaker.
"Elizabeth: A Remarkable Journey of Resilience and Compassion"
Elizabeth, she truly embodies the spirit of a #changemaker and an #overcomer. Her journey from being left in a hospital as a baby to navigating the foster system, facing homelessness, and ultimately finding a place of her own is a testament to her strength and resilience.
Her story is a powerful example of how one can #R.I.S.E. above adversity, never giving up, and continually striving for a better life. Her determination and the support she received from organizations like The Weingart and Project Room Key Hotel are a source of inspiration.
Throughout her life, she has demonstrated that #loveabovethelabel is what truly matters. She has shown love and compassion by volunteering at a homeless shelter, and her commitment to helping others reflects her deep empathy and caring nature.
Her journey is a beacon of hope and a reminder that with determination, support, and love, one can overcome the odds and make a positive impact on the world.
"Empowering Through Words"
Melanie M. Johnson's story exemplifies the essence of #loveabovethelabel, as she overcame personal challenges and channeled her experiences into motivational writing. She is a true #changemaker, using her words to inspire and uplift others, reminding us all that love, understanding, and support should always triumph over labels and stereotypes. Her journey is a testament to the power of resilience and the impact one can make by sharing their story.
"Championing Change"
"Honoring Ms. Nickiesha Richards and the Deputy Governor's Commitment to Love Above the Label"
Ms. Nickiesha Richards, a beacon of dedication and creativity in the realm of poetry, exemplifies the essence of #changemakers. Her poetic expressions not only captivate hearts but also transcend boundaries, promoting #loveabovethelabel. Her works inspire us to embrace the power of words in making positive changes in the world.
Let us also recognize the Deputy Governor for their unwavering support in commending individuals like Ms. Nickiesha Richards. Their commitment to shining a spotlight on community contributors and encouraging them to exude greatness is instrumental in fostering a spirit of appreciation and recognition in the Virgin Islands. 🌟👏🙌
"Rising Above: Mandisa's Journey as a ChangeMaker, Spreading Love Above the Label"
Mandisa's story embodies the essence of #R.I.S.E as she faced her personal battles, including weight loss and depression, with resilience and determination. She became a #ChangeMaker by using her experiences to inspire and help others on their own journeys to wellness and self-acceptance. Throughout her challenges, she emphasized #LoveAbovetheLabel, promoting self-love and the importance of looking beyond external appearances to recognize the strength and beauty within each person.
Arunima Sinha
One remarkable true story of resilience is that of Arunima Sinha, a former national-level volleyball player from India. In 2011, she faced a life-altering event when she was thrown from a moving train by thieves while resisting a robbery. Her injuries were severe, and she lost her left leg. Instead of succumbing to despair, Arunima made a courageous decision.
Refusing to let her disability define her, she set an audacious goal – to climb Mount Everest. With unwavering determination, she embarked on a rigorous training regimen, learning to use a prosthetic leg and enduring countless physical and mental challenges. In 2013, she achieved her dream by becoming the first female amputee to reach the summit of Mount Everest.
Arunima Sinha's story is a testament to the power of resilience, determination, and the human spirit's ability to overcome even the most daunting setbacks. It serves as an inspiration to people worldwide, demonstrating that with unwavering commitment, one can conquer the highest peaks, both metaphorical and literal.
Arunima Sinha's remarkable journey is a prime example of #loveabovethelabel. In the face of adversity and the label of being an amputee, she proved that her determination and passion for climbing were greater than any physical limitation. Her story is a shining example of a #changemaker who defied societal expectations and limitations to achieve an extraordinary feat. It reminds us that when we prioritize love and determination above the labels society may impose, we can break barriers and achieve the seemingly impossible.
"Lion Spirit Academy: Rising Above with Martial Arts, Self-Discipline, and Empowerment"
Dwayne Donovan's establishment of the Lion Spirit Academy on the picturesque Jost Van Dyke in the British Virgin Islands showcases the principles of R.I.S.E. His dedication to Resilience, Inspiration, Service, and Empowerment is evident in his efforts to share martial arts and self-discipline knowledge with others, making a positive impact in the world. #RiseAbove
"Transformation in the Prison System"
#LoveAbovetheLabel and the actions of these inmates exemplify the potential for change within the prison system and society as a whole. This movement showcases the power of compassion, understanding, and mentorship in transforming lives and challenging stereotypes.
These inmates are true #changemakers who, in a moment of crisis, defied expectations and came to the aid of an officer. Their actions reflect a commitment to humanity beyond the labels often placed on those in the prison system. The movement emphasizes that change is possible, even in the most unexpected places, and that every individual deserves a chance at redemption and personal growth.
By supporting programs like #LoveAbovetheLabel and investing in mentorship and education for inmates, we empower more #changemakers within the prison system. These initiatives foster personal growth, develop new skills, and offer hope for those seeking to break free from the cycle of crime. In doing so, we not only benefit inmates but also create a safer and more humane prison environment, making society as a whole a better place.
In essence, #LoveAbovetheLabel and the individuals who have become #changemakers through mentorship programs are beacons of hope and a testament to the transformative power of love and support in challenging circumstances. Their stories encourage us all to advocate for these programs, promoting a brighter future for those in the prison system and society.
"Linette Rabsatt: #Changemaker"
🌍 Ever since, Linette has been a pillar of support for our mission to uplift all cultures, art, and creators, embodying the values of #loveabovethelabel. She, like our founder, Vee Nelly, prefers to work behind the scenes, helping others shine, making her a true #changemaker.
📚 The Moderator Extraordinaire 📚👥 Linette plays a crucial role in our community as a dedicated moderator for our Group, C.A.P.S., embodying the spirit of #R.I.S.E. 🎉 Celebrating a Consistent Spirit 🎉📅 As we approach the end of 2023, we can't help but wonder how our journey would have been with Linette from the start, exemplifying the principle of #loveabovethelabel.
Today, we proudly recognize her for her unwavering character and dedication, a testament to the ideals of #R.I.S.E. 🎈 Join us in celebrating Linette Rabsatt, a true embodiment of our values and a guiding light for our community, showcasing the power of #changemakers! 🎈
Impact on Virgin Islands 6th Graders
Didi visit to the Virgin Islands school, where she spoke about domestic violence, truly embodied the spirit of #loveabovethelabel. Her message of compassion and awareness went hand in hand with the R.I.S.E. initiative, inspiring young students to be advocates for change in their communities. It's heartwarming to see such initiatives making a positive impact on the next generation. #ChangeMaker #RiseAboveViolence #LoveAboveTheLabel
"Global Change Makers: Inspiring Lives and Legacies"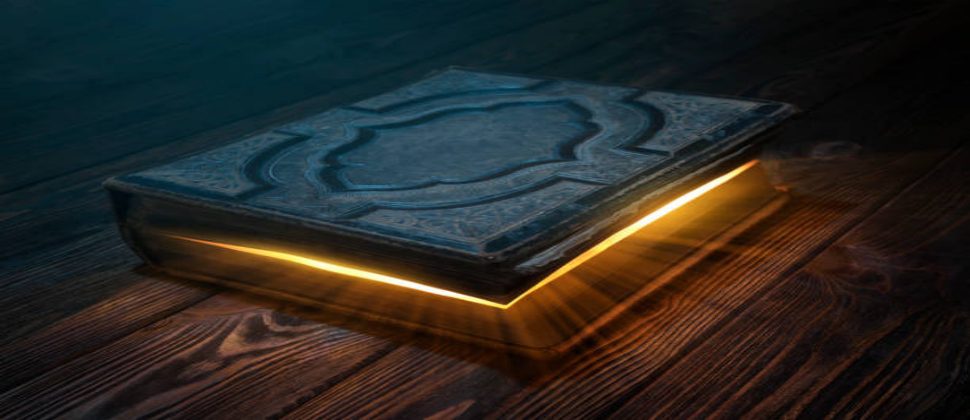 1. Mahatma Gandhi
His nonviolent resistance led to India's independence from British rule, inspiring movements for civil rights and freedom around the world. Mahatma Gandhi's unwavering commitment to non-violence, peace, and transformation made him a true #changemaker.
His principles of #loveabovethelabel were evident in his tireless efforts to secure India's independence from British rule through peaceful means. His legacy continues to inspire movements for civil rights and freedom worldwide, demonstrating the enduring power of nonviolent resistance in the pursuit of justice and peace.
2. Malala Yousafzai
A passionate advocate for girls' education, Malala survived an assassination attempt by the Taliban and continues to champion the cause.
Malala Yousafzai is a true #changemaker, showing that love and determination can triumph #LoveAbovetheLabel. Her dedication to girls' education transcends boundaries and serves as a powerful example for others to follow.
3. Nelson Mandela
Nelson Mandela, a true #changemaker, fought against apartheid in South Africa and became the country's first black president, promoting #loveabovethelabel, reconciliation, and unity in a divided nation. His life's work is a testament to the transformative power of forgiveness and compassion.
4. Greta Thunberg
Greta Thunberg, a dedicated #changemaker, has shown that her commitment to the environment is driven by a #loveabovethelabel for the well-being of our planet. Her passionate advocacy has inspired a global youth movement for climate action, emphasizing the importance of unity in addressing the urgent issue of climate change.
5. Mother Teresa
Mother Teresa's life exemplified the qualities of a #changemaker as she selflessly devoted herself to alleviating the suffering of the poor and sick. Her work was driven by #loveabovethelabel, transcending any boundaries or labels to help those in need.
6. Martin Luther King Jr
Martin Luther King Jr. was indeed a pivotal figure in the American civil rights movement. He is best known for his advocacy of nonviolent protest and his role in advancing the cause of racial equality in the United States. His famous "I Have a Dream" speech and his leadership in the Montgomery Bus Boycott and the March on Washington are just a few examples of his influential contributions to the fight for civil rights. #changemakers #loveabovethelabel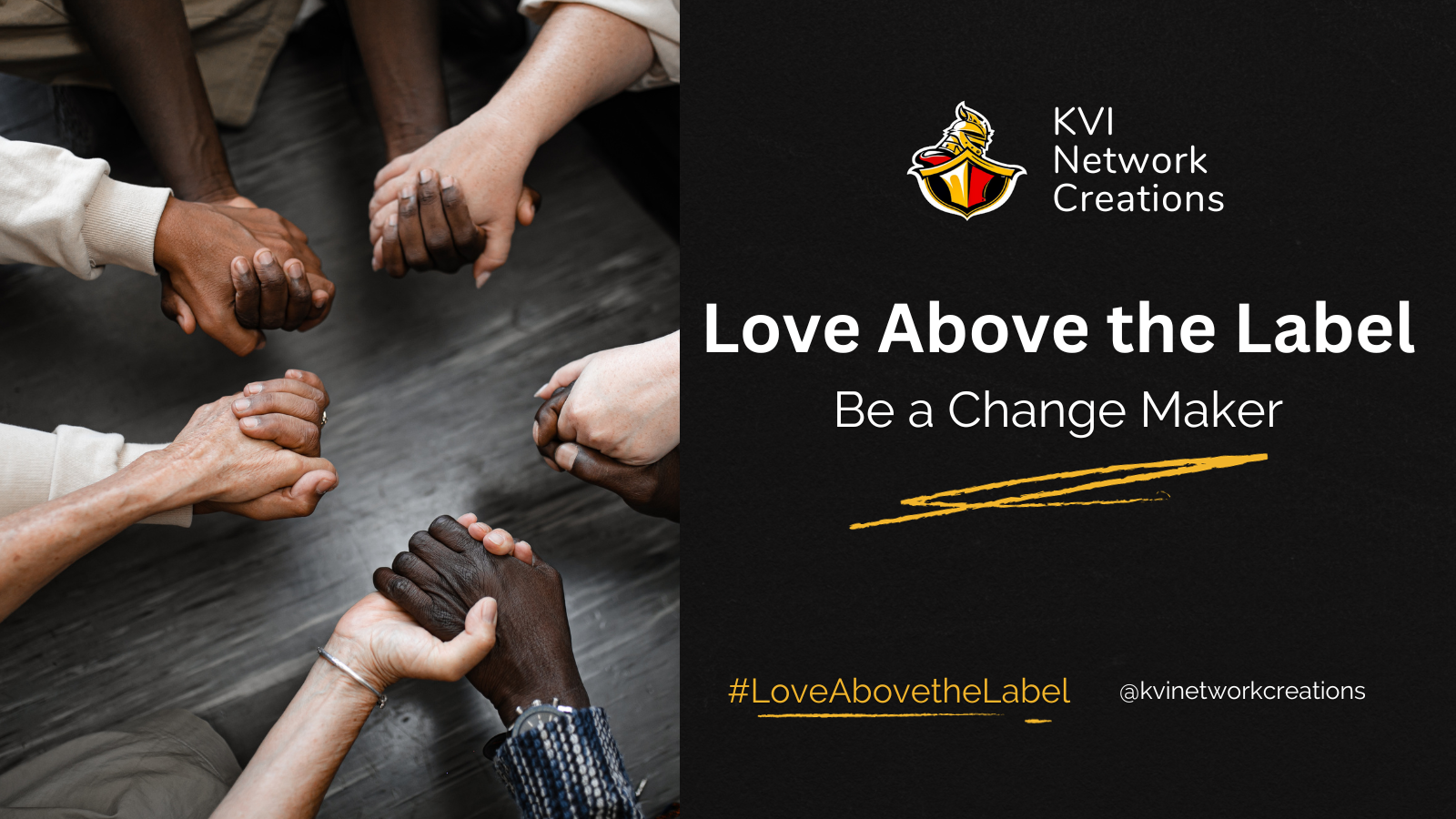 These changemakers have left a lasting impact on the world and serve as inspiring examples of what individuals can achieve when they are driven by a strong sense of purpose and a desire for positive change.
🏆Open Contest Event🏆
🎤 Rhapsody & Rhyme: #LoveAbovetheLabel Contest
Categories: Rap, Spoken Word, and Poetry
Benefits for You:
– Win Exciting Prizes 🎁
– Raise Awareness for Vital Issues 🌍
– Be Part of Something Meaningful 🤝
📅 Contest Submissions Now Open
👉👉Subcribe to our blogs for the latest about this event.
Subscribe to Blog via Email