Champions Award 🏆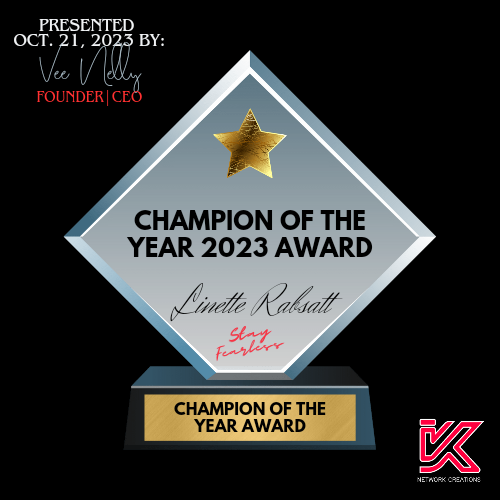 🌟 Join Us in Celebrating Linette Rabsatt! 🌟🎉 Award Recognition Announcement 🎉📆 Date: October 21, 2023🌠 A Star in the Shadows 🌠✨ We are thrilled to honor Linette Rabsatt, an extraordinary writer, poet, and spoken word speaker, as our shining star of 2023!
🌟 Linette's Journey 🌟🔍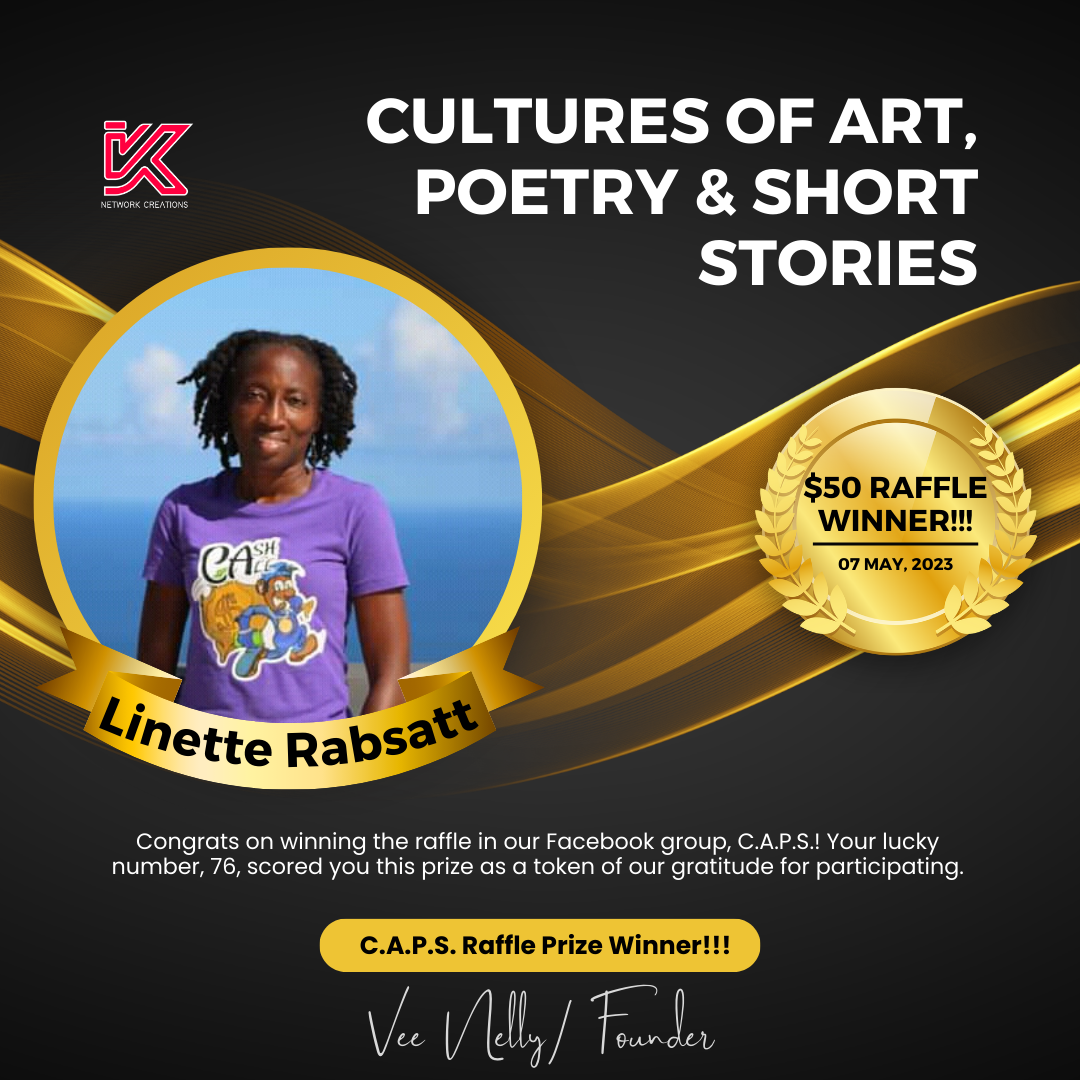 🔍 Linette discovered us in March 2023 on our Facebook group "Cultures of Art, Poetry & Short Stories." In a twist of fate, she clinched the first raffle prize with the lucky #76!
🤝 Supporting Our Cause 🤝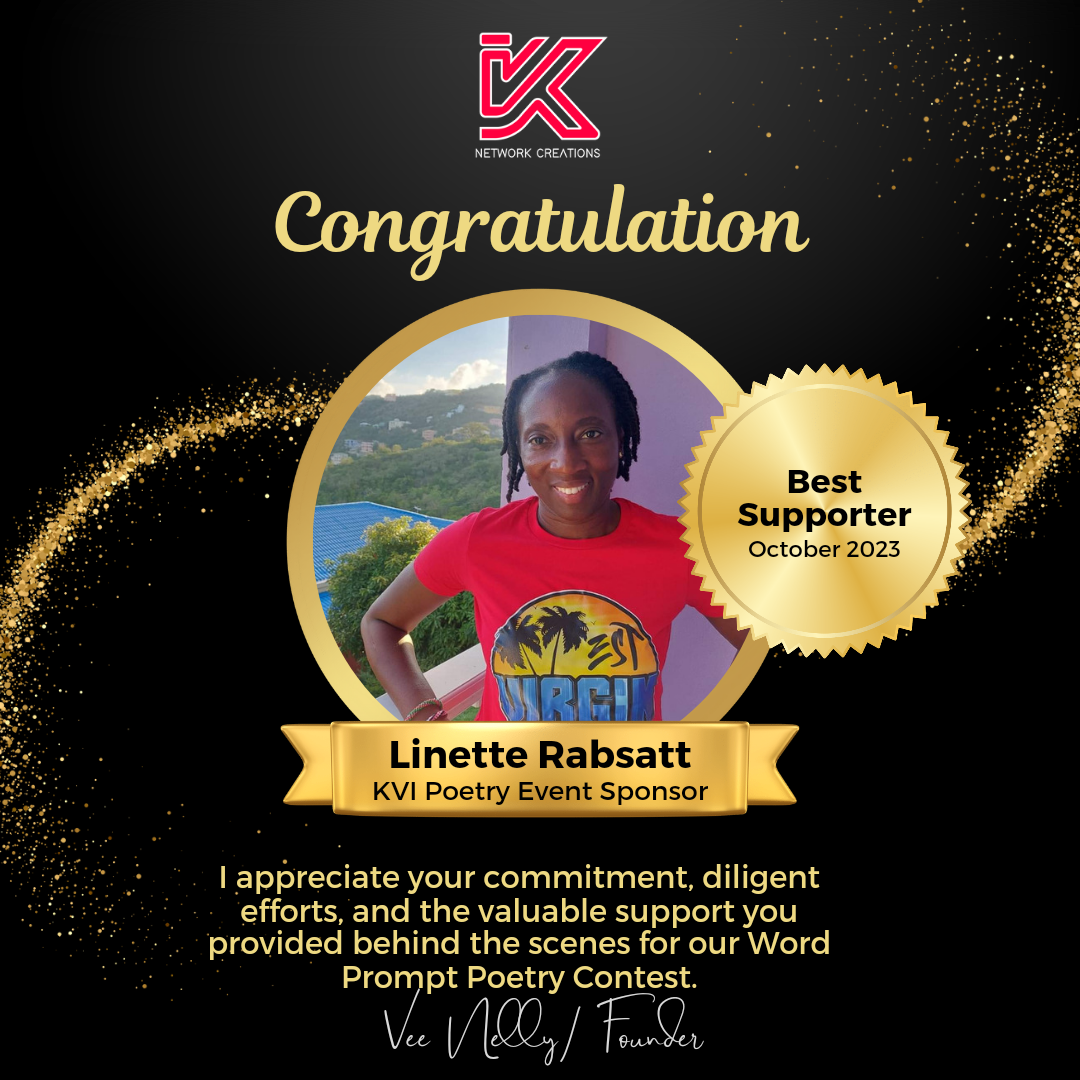 🌍 Ever since, Linette has been a pillar of support for our mission to uplift all cultures, art, and creators. She, like our founder, Vee Nelly, prefers to work behind the scenes, helping others shine.📚 The Moderator Extraordinaire 📚👥 Linette plays a crucial role in our community as a dedicated moderator for our Group, C.A.P.S.🎉 Celebrating a Consistent Spirit 🎉📅 As we approach the end of 2023, we can't help but wonder how our journey would have been with Linette from the start. Today, we proudly recognize her for her unwavering character and dedication.🎈 Join us in celebrating Linette Rabsatt, a true embodiment of our values and a guiding light for our community! 🎈